10 Best Copywriting Books for Beginners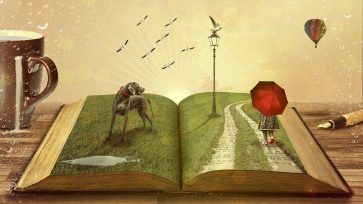 If you google the words, 10 best copywriting books for beginners, chances are you're going to see a pattern, and you'll see certain book titles pop up more often.
And yes, I'm telling you to do a search for books. Good old-fashioned book reading – the main source for information before the creation of the world wide web.
Does anyone remember Encyclopedia Britannica?
This was how we researched a topic back in the day when we also had to get up off the couch to change the TV channel and pay to make a long-distance phone call to a family member.
Times have certainly changed, but sometimes you have to go back to the beginning, the basics, before your copywriting journey can truly begin.
The good news is that many of the copywriting basics still apply today and serve as a good foundation for all beginning copywriters. So, don't be fooled by the copyright date. Just because a copywriting book was written 20 years ago doesn't mean that it's not filled with valuable information. And, you know what they say … don't judge a book by its cover.
Over the last 15 years or so, I've compiled an in-depth list of copywriting books that I've read (and I've read a lot). If you're looking for a quicker fix, here's a list of 10 copywriting books for beginners to start with:
Best Copywriting Book for Beginners #1 – The Copywriter's Handbook: A Step-by-Step Guide to Writing Copy That Sells by Robert Bly
The Copywriter's Handbook is considered a classic and is now in its 4th edition. It truly is a handbook because it provides step-by-step tips and instruction on how to write better copy in real world scenarios. Some of the tips revealed include techniques to ensure emails have higher open and click through rates plus offers a 5-step sequence to help motivate and generate more sales and profits. The new edition has been updated to reflect the times and includes essential information for copywriting in our new digital world.
Best Copywriting Book for Beginners #2 – The Adweek Copywriting Handbook by Joseph Sugarman
Another classic that sets an important foundation for learning is The Adweek Copywriting Handbook. It solidifies the fact that great copy is the heart of any marketing campaign. This practical guide is good for copywriters at any stage but is a must-read copywriting book for beginners. It's the ultimate companion guide to take along on your copywriting journey and teaches proven guidelines that help convert words into motivating copy that entices customers to buy.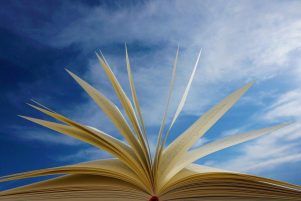 Best Copywriting Book for Beginners #3 – Simply Brilliant by Bernhard Schroeder
A copywriter must fill a blank white space with inspiring words that motivate and move people to action. Often times, creating something out of nothing. Generating ideas can be the toughest thing for copywriters and Simply Brilliant helps copywriters, or anyone who reads it, free themselves from a negative mindset to realize their full, creative potential.
Best Copywriting Book for Beginners #4 – Influence: The Psychology of Persuasion by Robert Cialdini
Copywriting is basically using words to sell stuff and convincing people that they need that stuff. Psychology is a huge component of copywriting because you want to get into the minds of consumers and buyers and figure out the right combination of words to evoke emotion and action. Influence: The Psychology of Persuasion is a highly acclaimed, New York Times bestseller that uncovers the psychology behind why people say yes and how these principles can be applied to ultimately make a sale.
Best Copywriting Book for Beginners #5 – Wizard of Ads by Roy Williams
The full title of this copywriting book is The Wizard of Ads: Turning Words Into Magic and Dreamers Into Millionaires which is certainly a mouth full. But, words truly can be used to do magical things and can transport people into different worlds, teach them new things and compel them to act. This is a great copywriting book for beginners that highlights the power of words.
Best Copywriting Book for Beginners #6 – Save the Cat by Blake Snyder
From the books we read to the movies we watch – copywriting lessons are everywhere. Save the Cat! The Last Book on Screenwriting You'll Ever Need may focus on screenwriting, but there are lessons to be learned in this book. Plus, you want to have fun while learning how to copywrite, and the more you read about different topics the better copywriter you will become so this is definitely a fun read for beginning copywriters.
Best Copywriting Book for Beginners #7 – Great Leads by Michael Masterson
"Marketing research shows that 80% of an ad or sales letter's success comes from the headline and lead."1 First impressions are vital in copywriting. This is how you hook a potential customer and ultimately make a sale and you want your copywriting to work for your clients. Reading Great Leads: The Six Easiest Ways to Start Any Sales Message will teach you how to write powerful and more impactful copy to help you earn more money.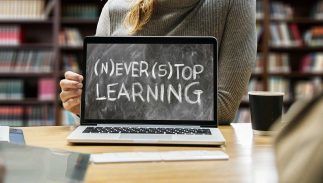 Best Copywriting Book for Beginners #8 – On Writing Well by William Zinsser
Whether you're a beginning copywriter or just looking to improve your copywriting skills, On Writing Well, 30th Anniversary Edition: An Informal Guide to Writing Nonfiction provides sound and proven advice. This is a book that teaches the writing fundamentals needed to start a beginning copywriting career but is really for anyone looking to learn. This thought-provoking book is written in a simple way that provides clarity and teaches guiding principles to help copywriters write about any topic.
Best Copywriting Book for Beginners #9 – 100 Ways to Improve Writing by Gary Provost
For those of us who want all the facts in one centralized place, 100 Ways to Improve Writing is a great find. No matter what stage you are at in your career, 100 ways is filled with helpful tips and real-world examples. From grammar and punctuation to topic generation and tips on how to create powerful headlines, this book can help solve any writing issue that may be blocking you.
Best Copywriting Book for Beginners #10 – Copy Logic by Michael Masterson
Once all the writing is done and all the words have flowed from your copywriting brain, there is an entire editing process that must be done. Some copywriters love this part and others hate it with a passion, but it's a necessary part of the process. Copy Logic! The New Science of Producing Breakthrough Copy can help you cut through all the extra words and junk to turn your copy from "B-level into A-level in just 24 hours."2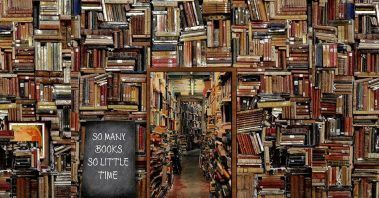 Best Copywriting Book for Beginners Bonus Tip
If you had all the time in the world, you would read every book out there, but I understand that is highly unlikely. So, set a goal. After reading this, pick one book. Let's start with #1. Get your highlighters ready and be prepared to take notes. This will help you retain what you learn.
There is a wealth of information out there from books to websites to online courses. The point is to find what works best for you, take it seriously, set aside time and get started. Even if you can only devote 30 minutes a day to reading and studying copywriting – just do it. Many of the affiliate links above have a kindle version so you can take a copy with you wherever you go.
If you want to compliment your book reading with more learning, then check out more articles on Copywriter Brain or take our new online course. I'd also love to invite you to our Copywriter Brain community to find out more about you and connect you to other copywriters to start your copywriting journey today!
.
1.
Masterson, Michael.
Great Leads: The Six Easiest Ways to Start Any Sales Message
. American Writers & Artists, Inc. 2015.
2.
Palmer, Mike and Masterson, Michael. Copy Logic! The New Science of Producing Breakthrough Copy (Without Criticism). American Writers & Artists, Inc. 2009.
.