7 of the Best Classic Copywriting Books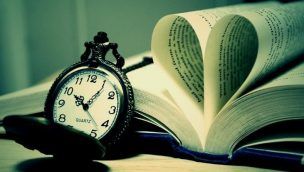 The classics are classic for a reason.
Classics stand the test of time.
Classics influence.
Classics are memorable.
When it comes to books, specifically copywriting books, the same logic applies.
Some of the classic copywriting books were written many years ago by iconic experts in the field. The information contained inside continues to make a lasting impression on readers still today.
Copywriting is basically using words to sell stuff. Nothing has changed. Many of the copywriting basics written about in these classic copywriting books still apply today and serve as a good foundation for all copywriters. Don't let the copyright date fool you.
Over the last 15 years or so, I've compiled an in-depth list of books that I've read (and I've read a lot). Here's a quick list of the 7 best classic copywriting books I've put together to help inspire you.
Best Classic Copywriting Books #1 – Scientific Advertising by Claude Hopkins
Advertising and copywriting go hand in hand. It's both a science and an art. You have to achieve the right formula of words to paint a picture and evoke emotion. It really is using words to sell stuff. Scientific Advertising explores how to create effective headlines, ad campaigns, strategy, and how to use psychology effectively to influence buying decisions.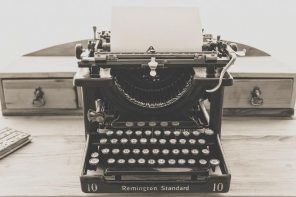 Best Classic Copywriting Books #2 – Tested Advertising Methods by John Caples and Fred Hahn
This classic copywriting book was written in 1998 by John Caples – a legend in advertising for more than 60 years. The information in this book was so profound and inspiring that it was updated by a second author, Fred Hahn, because he felt the information contained inside was so impactful. The overall message is the same and Tested Advertising Methods is filled with the same awe-inspiring ideas and includes updates to help us adapt to our changing world.
Best Classic Copywriting Books #3 – Ogilvy on Advertising by David Ogilvy
"David Ogilvy was an advertising executive who was widely hailed as the Father of Advertising and was the most sought-after wizard in the advertising industry."1 This classic copywriting book should serve as the foundation of copywriting learning. Ogilvy on Advertising teaches how to write successful copy and get people to read it. Plus, it includes the secrets behind advertising that works, how to get jobs in the industry and much more. This classic copywriting book is a must read for sure.
Best Classic Copywriting Books #4 – How to Write a Good Advertisement by Victor Schwab
No matter what you call it – advertising, promotion, marketing or copywriting – it all goes back to the written word. How to Write a Good Advertisement teaches us how to use words to grab attention and make an impact. Not everyone is born a natural copywriter, but Schwab felt it could be taught and provides valuable lessons throughout this classic copywriting book. Another renowned copywriter, "Schwab was called the greatest mail-order copywriter of his time by Advertising Age"2 and his expertise still resonates today.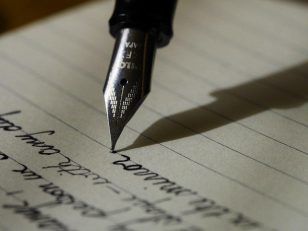 Best Classic Copywriting Books #5 – The Copywriter's Handbook by Robert Bly
This is a true handbook and ultimate guide into all things copywriting. This classic copywriting book is designed for anyone who touches copy. From writers to proofreaders to marketing managers and creative directors, The Copywriter's Handbook provides a clear overview for all. Inside you'll find tips on how to create headlines that work, emails that get opened and copy that converts to sales. All tips and techniques can be adapted for print and online and everything in between.
.
Best Classic Copywriting Books #6 – The Adweek Copywriting Handbook by Joseph Sugarman
Great copy is the heart and soul of any advertising and marketing campaign. Words are at the core and ultimately make the sale. The Adweek Copywriting Handbook is another classic copywriting book staple. It provides expert advice on how to use words to motivate, captivate, entice, and move people through words.
Best Classic Copywriting Books #7 – Breakthrough Advertising by Eugene Schwartz
This classic copywriting book delves deeper into advertising and breaks through to the psychology and human behavior involved in making purchasing decisions. Another copywriting great, Eugene Schwartz, left a legacy behind that is now available to new generations. Breakthrough Advertising is a highly coveted book with proven results that will continue to impact the world of copywriting for years to come.
Best Copywriting Book for Beginners Bonus Tip
This may be a quick and simple list of 7 classic copywriting books. But together they combine years of experience from experts that are considered legends in the copywriting world. Some are still with us and some are not, but they have left a copywriting legacy behind that will continue to impact copywriters for an eternity.
If you're new to copywriting or have been at it for a while, I highly recommend you devote time to reading these 7 classic copywriting books. Set the intention now to read and learn so that you can be the very best copywriter you can be.
There is a wealth of information out there from books to websites to online courses. The point is to find what works best for you, take it seriously, set aside time and get started. Even if you can only devote 30 minutes a day to reading and studying copywriting – just do it. Many of the affiliate links above have a kindle version so you can take a copy with you wherever you go. There's really no excuse, and you'll be surprised at the great lessons hidden inside once you start reading.
If you want to compliment your book reading with more learning, then check out more articles on Copywriter Brain or take our new online course. I'd also love to invite you to our Copywriter Brain community to find out more about you and connect you to other copywriters to start your journey today. If you've read a great copywriting book lately, let us know. We want to hear from you. Let's learn and grow and exercise our copywriter brains together!