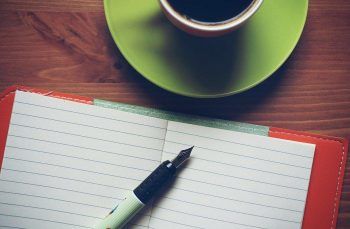 The demand for copywriters is on the rise and there has never been a better time to break into copywriting and take advantage of that increased demand than now. And, there are several reasons why.
The first being the fact that there seems to have been a paradigm shift in how the traditional worker is perceived. The year 2020 with all of its issues and problems did prove, in many ways, that the workday can happen outside and beyond the constraints of a typical 9-5, desk job, and it opened the doors for freelance copywriters everywhere. That combined with a re-examination of traditional marketing departments and the use of freelance writers has caused the world of copywriting to blow up.
The world is your oyster as the wise saying goes which sounds easy and cliché enough, but the more important question to ask yourself is how can a new person break into copywriting?
Well, you've come to the right place!
Whether you are an experienced copywriter who is finally ready to take the leap and start your own copywriting business or you have a few clients as a side gig and don't know where to go next, here are 7 tips that will show you exactly how to break into copywriting and earn a living doing what you love.
HOW CAN A NEW PERSON BREAK INTO COPYWRITING TIP #1: ASSESS YOUR COPYWRITING SKILLS
First and foremost, you must love to write. If you are not a lover of the written word and struggle to string words together, then your break into copywriting will come to a screeching halt. So, rule #1 – love to write and be good at it! Here are some other copywriting skills to help get you started:
❖
Good Research Skills. Of course, it's much easier to write about what you know but a good writer can write about anything. So, be prepared to do the research and use your words to get the point across.
❖
Be Resilient. Not every client will love your work so be prepared for constructive comments and yes, even criticism. Don't let your feelings get hurt and use those comments to make yourself an even better copywriter.
❖
Keep an Open Mind. Sometimes you will get one sentence from a client and need to turn that into a 1000-word blog or stellar ad campaign. Be creative and make sure your words can tell the story your clients want to hear.
❖
Time Management Skills. A good copywriter is organized and can juggle multiple projects at once and meet deadlines.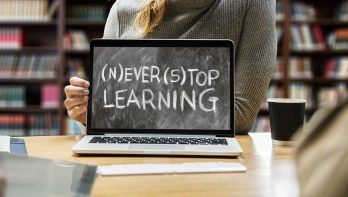 HOW CAN A NEW PERSON BREAK INTO COPYWRITING TIP #2: IMPROVE YOUR COPYWRITING SKILLS
You don't need a formal degree in English or Journalism to break into copywriting but sharpening your skills and continual learning will give you the edge you need. Just do a quick Internet search and type the words how can a new person break into copywriting and a myriad of search results will come your way. There is an abundance of information and copywriting courses out there to help you improve your copywriting skills and stay up to date. Investing a bit of time each day to improve your copywriting skills and enhance your knowledge is key.
HOW CAN A NEW PERSON BREAK INTO COPYWRITING TIP #3: FIND YOUR COPYWRITING CONFIDENCE
In order to successfully break into copywriting, you need to be confident. Believe in yourself and your copywriting abilities. Don't worry if you don't have a degree. Many clients are more interested in finding that "it" factor and someone who has a talent for writing, knowledge of the subject matter, and a strong copywriting portfolio. You have to be willing to put yourself out there and convince someone to take a chance on you and believe in yourself at the same time. The more you write the more confident you will become.
HOW CAN A NEW PERSON BREAK INTO COPYWRITING TIP #4:

FIND COPYWRITING BUSINESS
The key is to let everyone know your intent to break into the copywriting business and that you are a writer. You never know where business will come from so shout it from the rooftops. There are a myriad of ways to find copywriting business. Here are a few quick ideas to help you get started:
❖
Scour the Internet for freelance copywriting websites.
❖
Befriend a graphic designer who loves art more than words.
❖
Find other copywriters who may need to unload extra work.
❖
Volunteer your services or offer them at a reduced rate.
❖
Broaden your writing base and expand your research to find clients.
❖
Cold call businesses to offer your services.
❖
Ask friends to spread the word and offer to write for them.
❖
Rewrite content and pitch new businesses.
❖
Build social media presence.
HOW CAN A NEW PERSON BREAK INTO COPYWRITING TIP #5:

MARKET YOUR COPYWRITING BUSINESS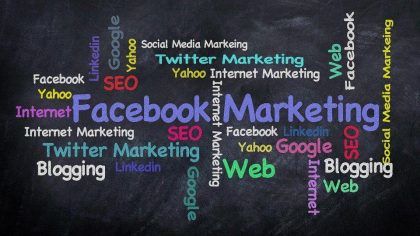 Even if you're not super outgoing, it's time to muster up that courage and start selling yourself. If you've gained your copywriting confidence, then this should be no problem at all. But if being in the spotlight is not your thing that's ok too because ghost writers are also in demand.
You'll definitely need to create a website. This is your calling card and your modern day business card. You want to tell people who you are and what you can do for them. A website is also a great way to highlight your portfolio but be prepared to be judged and make sure you make a good first impression.
Pick your best work. Ask others for their impartial opinion on what to include in your portfolio. Don't just pick your favorite work, but pieces that showcase your overall skills. You don't need to include every piece you've ever written. There is no need to give away the farm just include your best work and a variety of examples that showcase your talents in various styles, like blogs, ad copy, scripts, direct mail, etc. If you don't have anything to include in your portfolio, then create work for a fictitious company to show clients your abilities and what you are capable of creating. If you've received any award or accolades or have testimonials from other clients, then be sure to include that as well to truly market yourself and your copywriting business.
HOW CAN A NEW PERSON BREAK INTO COPYWRITING TIP #6: KNOW YOUR NUMBERS
Words may be your forte, but you need some math skills too. So, know your numbers. If you have feedback on likes, page views, increased traffic, leads or a percent increase in sales, these are the numbers that will prove to a client that you've got skills and know what you're doing. The numbers will help you prove that your copy can convert to sales and a surefire way to increase your client base.
HOW CAN A NEW PERSON BREAK INTO COPYWRITING TIP #7: LEARN TO SAY NO
You want your clients to be happy, but you also don't want them to abuse their editing power. Make a decision on the total number of edits allowed and stick to the plan. Know when to part ways or call it quits when working with difficult clients. Time is money so if you're spending too much time on one client then you need to take that into consideration. You also need to know when you are at capacity and can't take on anymore work. This is a good problem to have and also a sign that you are ready to raise your rates and charge more.
HOW CAN A NEW PERSON BREAK INTO COPYWRITING BONUS TIP: START COPYWRITING TODAY!
The answer to this question is to start copywriting today! Don't be afraid to take the leap even though I know it can be scary. Many years ago, I was in the same position that you are now – teetering on the edge of making a life and career altering decision. But, I did it and I've never been happier with the life that copywriting has allowed me to create. My name is Michael Giannulis and one of my missions in life is to help copywriters grow their business and multiply success. I'd love to invite you to our Copywriter Brain community to learn more about you and connect you to other copywriters. Please join us and also check out my new online course to start your journey and break into copywriting today!
.