What is the difference between Content Marketing and Copywriting?
.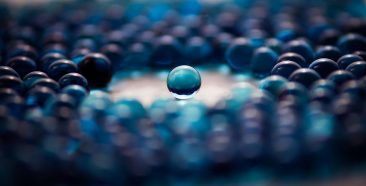 .
Content Marketing and Copywriting appear to be two completely different topics – right?
Well … the answer is yes and no.
When you start to research and delve further into the topics, you'll find that while they are quite different, they are also very similar.
It's not meant to be confusing so just stick with me for a minute.
Simply put, copywriting is using words to sell stuff.
Content marketing is using words to create value.
The ultimate end goal is to create value to sell stuff, something, anything – a product, a service, a brand, an idea or a mindset.
People are busy and time is limited.
Why not combine the power of both copywriting and content marketing to achieve the same goal – creating value to attract customers and make sales (a.k.a sell stuff).
There is no reason why you can't incorporate more copywriting into your content marketing and more content marketing into your copywriting. It's completely possible through the power of words.
Let's find out how by making sure we understand the difference between copywriting vs content marketing.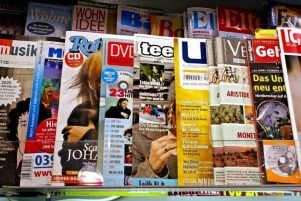 Copywriting Examples
Copywriting is more prevalent than you may think. We see copywriting whether we realize it or not. It's all around us. But copywriting is quick and attention grabbing. You only have a few seconds to make a first impression with your words, so copywriting needs to pack a punch and cut through the clutter.
We see copywriting while waiting at the doctor's office, driving in our cars, watching TV, flipping through magazines, checking our email inboxes and the list goes on and on.
Copywriting helps to catch our attention, make an impact and create action.
The goal of copywriting is to convince us to make a purchase.
Here are some everyday examples that are right in front of our eyes.
❖
Newspaper and Magazine Ads
Content Marketing Examples
Content Marketing goes deeper than copywriting.
Content Marketing still requires grabbing attention.
But your words need to also draw people in and capture their attention for a bit longer.
The words need to be more detailed, fulfill a need, solve a problem and create value.
Once you've proven this value, the goal is to build relationships, establish trust and create lifelong and repeat customers.
Content Marketing is typically more long-form and descriptive.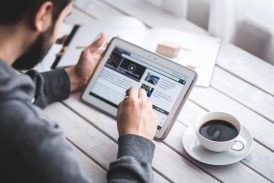 Here are some examples of Content Marketing that we see in our everyday lives.
❖
Email and Follow-Up Campaigns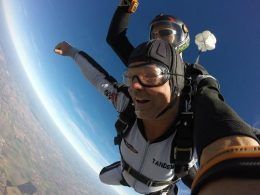 How to Make Content Marketing and

Copywriting

Work Together
Instead of being two separate and different topics, copywriting and content marketing need to work in tandem.
They need to be symbiotic because the relationship between the two is beneficial for any type of writer.
Whether you are a copywriter, marketing copywriter, content writer or content marketer, knowing and understanding the dynamics of both will help you become a better writer overall.
.
Ideas to Improve Content Marketing
Content Marketing can get a little long-winded. Like, I said earlier people are busy so there are ways to incorporate copywriting into your content marketing examples to liven things up, engage audiences and increase readability.
❖
Improve Your Opening. A great headline is the zinger that makes that first impression. Sometimes content marketing can come across as too stuffy or boring. It shouldn't feel like a college homework assignment so check to see if headlines need a little sprucing.

❖
Too Much Information. People can't process too much information at once. Use the power of copywriting in your content marketing to break down information, make it visually appealing and much easier to understand. The easier the read, the more eyes that will see your content marketing pieces.

❖
Leave a Lasting Impression. You not only want a strong opener, but you want an even stronger closing. Don't just list information at the end. Plant a call to action to remember. You want it to evoke a response and cause a reaction.
Ideas to Improve Copywriting
❖
Don't Be Vague. Copywriting may be quick and to the point but using too few words can alter the meaning of your message. You want to use the right words in the right combination to make an impact. Sometimes detailed and descriptive words are needed in copywriting too.
.
❖
Use Powerful Words. Copywriting may not be as descriptive as content marketing, but you need to build a relationship in copywriting as well. Using the right words can show that you care and spark that initial connection that can lead to a lasting relationship and repeat business.
The Skills Needed for Content Marketing vs

Copywriting
Once again, there are more similarities than differences when it comes to copywriting vs content marketing skills. The skills needed for one can help with the other and vice versa.
❖
Be a Good Learner, Researcher and Listener. There is a plethora of
information out there and much of it's free so take advantage.
Sign up for copywriting courses
, read books and scour the Internet. There is no such thing as too much information when it comes to learning how to become a copywriter or content writer. Good research skills are also vital because sometimes you have to write about a topic you know nothing about. A good writer and researcher can write about any topic. Finally, listening skills are important because you always need to listen to the needs of your clients and your target audience to write the best copy and content.

❖
Good at Networking.
It's important to
connect with other copywriters
and content writers
to share and learn best practices. Make connections wherever you go because you never know where a future client may come from.

❖
Be Willing to Practice.
The more you write the better writer you will become whether it's copywriting or content marketing. Dedicate time each day to practice and make it part of the daily routine.

❖
Don't Be Afraid to Ask for Help. With anything in life, sometimes we just need a little assistance. A strong support system helps you gain knowledge, stay connected and keeps you motivated.
After reading this, you may be seeing a trend. While there are definitely differences between copywriting and content marketing, there are also many similarities. What applies to one often applies to the other. If you're interested in doing both, it's quite possible. It's just a matter of getting started and not being afraid to delve right in.
That's why I developed the copywriter brain community to help all kinds of writers come together. Whether you're a copywriter, marketing copywriter or content marketing writer, the copywriter brain community is a place to come together, share ideas, tell stories, give advice and create writing that makes an impact. Please join us so that we can all learn and grow together. In the meantime, check out these helpful resources and my new online course and start your writing journey today.