Copywriting 101: What is Copywriting?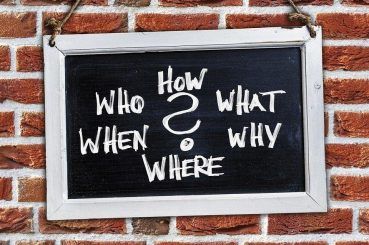 If you tell someone you're a copywriter, chances are they won't know exactly what you do.
Obviously, they'll know that you're a writer, but most non-copywriters don't know how expansive the world of copywriting truly is and can be.
Copywriting is many things.
It's a profession, a side-gig and a hobby.
Copywriting is an art, a science and part psychology.
And for some people it's a dream that they don't know how to make a reality.
That's where I come in.
My name is Mike Giannulis and over the past 15 years I've made my dream a reality. Now, my mission in life is to help others achieve their dream and to educate everyone else on the true meaning of copywriting.
Copywriting 101: What is Copywriting? My Definition
First lesson … don't overcomplicate copywriting.
My simple and one sentence explanation of copywriting is … drum roll please …
Using words to sell stuff.
That's it!
Copywriting doesn't have to be difficult and is actually fun.
Yes, copywriting is fun!
Copywriting 101: What is Copywriting? The Formal Definition
When learning anything, it's important to understand the basics and the foundation. So, we'll do a little schooling really quick.
If you want a more formal and serious definition of copywriting, here it is …
.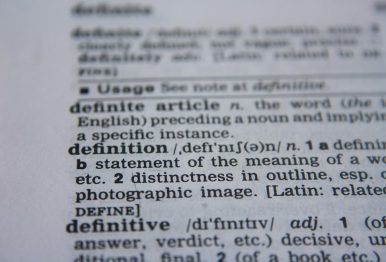 "The act or occupation of writing text for the purpose of advertising or other forms of marketing. The product, called copy or sales copy, is written content that aims to increase brand awareness and ultimately persuade a person or group to take a particular action."1
Which definition do you like better?
Now, just a quick copywriting history lesson shows us that "the earliest form of writing appeared almost 5000 years ago in Mesopotamia (present-day Iraq)."2 If anyone ever scoffs at your aspirations of becoming a copywriter, this proves that copywriting is here to stay.
Copywriting 101: What is Copywriting? – The Evolution
Copywriting has come a long way from pictures and hieroglyphics. The digital age has revolutionized the world of copywriting. Thanks to advances in technology and the creation of social media, copywriting is everywhere. Sometimes it's so pervasive that we don't even realize that it's right in front of our eyes or ears which is great for aspiring and existing copywriters. This equates to opportunities and a steady flow of demand.
Copywriting 101: What is Copywriting? – The Elements
Copywriting can take on many forms.
In a typical day, you might see hundreds of examples of copywriting without even realizing it.
Listing all of the elements that fall under the umbrella of copywriting is eye-opening. For anyone wondering what copywriting is, here you go:
❖
A billboard you see as you're driving on the highway.
❖
A radio ad you hear on the way to work.
❖
A flyer in the grocery store shopping cart.
❖
A Facebook post from a favorite company.
❖
A splash page that pops up while surfing the Internet.
❖
An email in your inbox from your favorite retail store.
❖
A speech from a politician.
❖
A postcard in your mailbox.
❖
A blog on a company website.
All of the above are examples of copywriting, and the list could go on and on.
Copywriting truly is everywhere.
What is Copywriting? – Pursuing a Career
The Pros
❖
Copywriting is necessary in every industry.
❖
Copywriting will always be in demand.
❖
Copywriting provides independence.
❖
Freelance copywriters can write anywhere, any time.
❖
Copywriting allows you to control pay and set rates on a per project, per hour, per word or per sales basis.
❖
Copywriting offers benefits, like free products, bonuses and trades.
The Cons
For someone who loves copywriting, the next points may be seen as pros so in the spirit of staying positive let's call them things to know instead.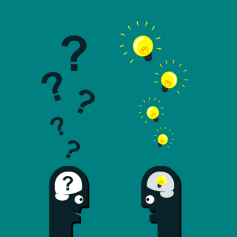 Things to Know
❖
Copywriters must love or at the very least like writing.
❖
Copywriters must have good research skills.
❖
Copywriters need the ability to learn about new industries quickly.
❖
Copywriters must write quickly and adhere to deadlines sometimes with very quick turnaround times.
❖
Copywriters must possess good self-control and time management skills.
❖
Copywriters are self-starters and are ok working alone – copywriting can be lonely at times.
.
Copywriting 101: What is Copywriting? – Tips to Get Started
❖
Develop your
copywriter brain
.
Stay committed and focused on learning. There is a ton of information out there and much of it's free so take advantage. Sign up for copywriting courses and always keep that copywriting brain active. There is no such thing as too much information when it comes to copywriting.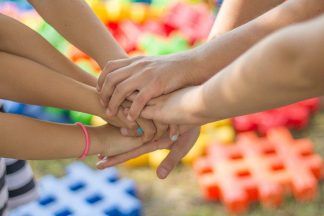 ❖
Create a copywriting network.
With many things in life, it's not what you know, but who you know. It's important to connect with other copywriters, businesses, instructors and anyone in the copywriting world to find out what's working for them and how you can make it work for you.

❖
Copywriting practice makes perfect.

The key to practicing copywriting is to just start writing. It's that easy! It doesn't have to be formal or professional copywriting. Any type of copywriting will do. Anything to get your copywriter brain some exercise and keep it growing and getting stronger. The more you copywrite the easier it will become. So, just do it!

❖
Find copywriting support.

With anything in life, sometimes we get stuck and don't know where to start. There truly is a ton of information out there and while that's great … it can be completely overwhelming. And, I totally get it. That's why I developed the copywriter brain community to help copywriters like us come together, share ideas, tell stories, give advice and most importantly copywrite. Then, when you're ready to learn even more and advance to copywriting lessons 102, 103, 1500, 27,000 … then to infinity and beyond, the copywriter brain community will be here to guide you. With copywriting, there's always a lesson to learn and share so let's grow and evolve together and start copywriting together today.
.
.