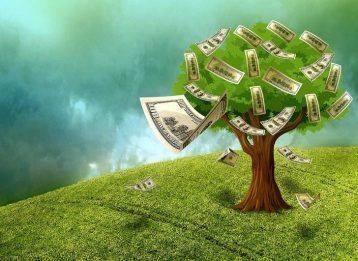 There is no cookie-cutter or one-size fits all approach on how to make money copywriting.
If you're in a room full of copywriters, chances are each one is unique and their skill sets, experience, approach and income levels all look very different.
Salaries can range from a few hundred dollars each month for those who use copywriting as a side gig to $50,000 per year for career copywriters to six-figure incomes for those copywriters who have found their copywriting groove.
Copywriting can be as lucrative as you want it to be. It depends on how hard you work, how much time you want to devote and how well you nurture your talent. So, let's spend a few minutes together answering the burning question of the day – how does a copywriter make money?
How Does a Copywriter Make Money Tip #1: Set-Up Pricing Structure and Fees
First, you need to decide what type of copywriter you want to be. A corporate copywriter receives a salary or hourly rate and earns a steady income and receives employee benefits. Freelance copywriters are on their own and typically work as independent contractors and are responsible for their own benefits.
Freelance copywriters have flexibility in creating their pricing structure and can charge an hourly, per project or per word rate. When setting prices its important to factor the time spent discussing with client, research time, writing time, and revision time into the rate you set. Don't forget to account for expenses and income tax. These are all things you need to consider to ensure you're not losing money.
How Does a Copywriter Make Money Tip #2: Market Your Copywriting
Get the copywriting word out and let people know you are open, ready for business and accepting clients. A website is like a modern-day business card so giving anyone you encounter the link will let people know how to find you and also allows you to showcase your talents. Refresh old contacts, reach out to past employers, former coworkers, new friends, old friends, family and acquaintances of each and tell them about your copywriting business.
How Does a Copywriter Make Money Tip #3: Find Clients and Projects
A freelance copywriter is responsible for finding their own clients and projects. Visiting freelancing sites like Upwork and Fiverr is a great way to get started and land clients. Offering initial services at a reduced rate or even free can help to plant the seed for future growth. Each piece becomes a building block for your copywriting business and can help give you leverage to gain new clients. Repeat business from existing client relationships is great and keeps workflow steady.

How Does a Copywriter Make Money Tip #4: Develop Your Sales Pitch
Your sales pitch is your money-maker so make sure it's good. Each pitch or proposal will be tailored to meet the needs of the specific client, but make sure the core message packs a punch. Showcase your talents and samples, but also let the business know what you can do for them and why you are the best person for the job. Giving them a little tease in a few lines or copy of a quick blurb may help you close the deal so make sure you're pitch perfect.
How Does a Copywriter Make Money Tip #5: Build a Portfolio
Whether you save a digital copy or a hard copy, you want to save all that you do so that you can showcase your work and your skills. The first thing people will ask you when they are deciding to use your copywriting skills is do you have a website and can I see some samples. Building a portfolio is the key to capturing new business and how to make money copywriting.
How Does a Copywriter Make Money Tip #6: Don't Be Afraid to Ask for Referrals and Testimonials
Every time you write something for a client, and they are happy – ask for a referral and a testimonial. Chances are they know someone else in the business or have a friend that is in need of the same service. Word of mouth advertising is free and a great way to get new business and make money copywriting. A testimonial from a happy client can speak volumes to prospects and is another free piece of advertising that can help you land new clients. The more testimonials and proof of your work the better.
How Does a Copywriter Make Money Tip #7: Create Special Promotional Pricing
Offer current customers an incentive as a show of appreciation for finding new copywriting business and offer a new client incentive to someone brand new. You can also bundle your pricing to entice clients to sign up for larger projects. For example, if you offer blog writing give clients a discount if they purchase more than one per month. This keeps you copywriting, helps retain existing clients and helps you make money copywriting.
How Does a Copywriter Make Money Tip #8: Network and Make Copywriting Connections
Words are powerful and there's an old adage that says it's not what you know … it's who you know. And, that is so true in copywriting and honestly with everything in life. Someone you know can get you in the door and get you that first opportunity. What you do after is entirely up to you, and the world of copywriting is no different. Grow your network, put yourself out there and find others like you. Use the power of connection to find the resources you need to make money copywriting.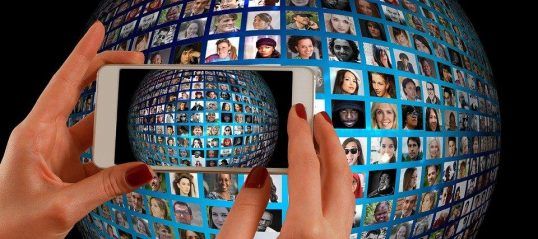 How Does a Copywriter Make Money Tip #9: Partner with Other Copywriters
Making friends with other copywriters and even graphic designers helps to lay a foundation for future work. Graphic designers are artsy and not necessarily wordy. Partnering with a graphic designer to copywrite for their projects can benefit both of you.
The amount of work can ebb and flow for copywriters. There are copywriters who have too much work and need other copywriters to help them out. If they are nice, they will give you the client but may ask for a small percentage in return, like a finder's fee. When you become too busy, you can do the same thing in return.
How Does a Copywriter Make Money Tip #10: Work as A Consultant
Once you've built your portfolio, grown your client base and gained expertise in the field, then consulting is another way to make money as a copywriter. Not everyone loves to write, and some people need serious help. There are companies willing to hire skilled copywriters to help their executive team become better writers, students who need help with essays and job seekers who need assistance with resumes and cover letters. Copywriters are in high demand so if you've got the skill set consulting others is another avenue to explore.
How Does a Copywriter Make Money Tip #11: Edit and Proofread for Other Copywriters
Sometimes copywriters just need a second pair of eyes, especially if they have more work than they can handle. A good way to start copywriting is to offer editing and proofreading services to existing copywriters or other businesses. Once you prove that you have an eye for catching mistakes and a knack for writing and editing, you can add this to your portfolio and use it to gain new clients.
How Does a Copywriter Make Money Tip #12: Teach Other Copywriters
Remember not everyone loves to write like you do. There are many people out there who want to and need to learn how to write better. If you have experience, a portfolio to back you up and proof of your success, then you have what it takes to start teaching. You can also help new copywriters who are just starting out by sharing the tips and tricks that helped you achieve success.
How Does a Copywriter Make Money Tip #13: Become An Expert
Becoming an expert in a particular field, allows you to charge more for your copywriting. Getting published on a prominent website can propel your career even further. Other ways to prove your credentials and that also allow you to charge more is adding certifications to your resume. Certifications like Google AdWords or Google Analytics can teach you skills that can be used to not only enhance your copywriting but charge more in the process.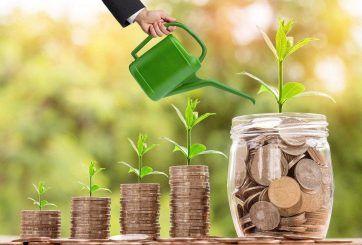 How to Make Money Copywriting Bonus Tip: Make More Money
Of course, the goal is to make money doing what you love. If you're making a decent income now that's great, but there is always room for more. The goal is to make what you need to make you happy, pay the bills and live your life to its fullest potential. Copywriting has allowed me to do that and now its my mission in life to teach others how to do the same.
Some other resources for learning how to make money as a copywriter check out these articles on Medium and Full-time Nomad.
My name is Mike Giannulis, and I would love to show you how you can make money copywriting. I began my career over 15 years ago and my passion is to help fellow copywriters grow their business and multiply success. I'd love to invite you to my new Copywriter community to learn more about you and connect you to other copywriters. Please join us and also check out my new online course, The Copywriter Brain Core Curriculum. I'll be here for you every step of the way.
.