It's Easy: How to Practice Copywriting
The beauty of copywriting is that it is everywhere.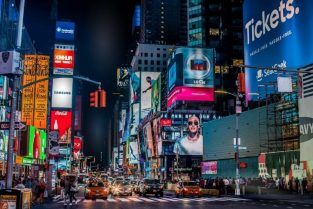 We see it on billboards on our drive to work.
We hear it on the radio during our trip home.
We read it in magazines while waiting in the doctor's office.
It's on TV. It's in our mailboxes. It's on our computer screens and smart phone devices.
Copywriting is all around us.
And, this makes practicing copywriting easy.
If you're thinking of breaking into copywriting or want to enhance existing skills, read on to find out how truly easy practicing copywriting can be.
How to Practice Copywriting Tip #1: Write in Different Locations
While copywriting may be all around us, it's important to find your sweet spot. Where is your favorite place to write? A good copywriter can write anywhere, but it's important to practice copywriting in different environments. Can you focus in a noisy office or cubicle? Do you need peace and quiet? Does music inspire you? It's important to find your place of inspiration when your copywriting brain is not working exactly how you want it to.
How to Practice Copywriting Tip #2: Find Your Best Practice Times
Once you determine the best location to practice copywriting, find the best time of day. You never know when a client will throw an impossible deadline at you. Can you concentrate at 2am or burn the midnight oil if absolutely necessary? If you can't sleep and want to write at 3am, then go ahead and write.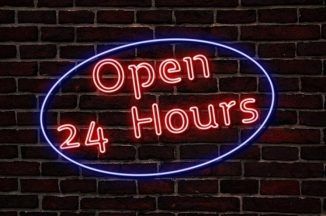 Some of your best copywriting may be created while everyone else is sleeping. Some copywriters are early birds and want to finish projects with the rising sun. Practice copywriting at different times of the day and find what works best for you so you can maximize actual copywriting times.
How to Practice Copywriting Tip #3: Turn Every Opportunity into a Copywriting Practice Moment
When you wake up in the middle of the night and can't fall back asleep, practice copywriting. It doesn't have to be a formal copywriting session, like writing 3 headlines. Instead, list the reasons why you can't sleep. What's troubling you and what's burdening your mind?
Write down the details of that killer nightmare that woke you up or that vivid dream you can't stop thinking about. Sometimes releasing these thoughts will create space and not only ease you back into sleep but provide inspiration for future copywriting ideas. The point is to write down your thoughts whenever the mood strikes. If you don't have time to jot them down, then use the voice recognition technology on your smart phone to capture your thoughts and save them for later.
How to Practice Copywriting Tip #4: Stay Organized
Whether you're jotting down your copywriting thoughts or saving copywriting ideas, the key is to stay organized. Create a swipe file and collect samples of stellar copywriting examples. You can save hard copies or create an electronic system. Swipe files are a good point of reference when you need ideas and also serve as a great guide for copywriting practice. Flip through your swipe file and practice writing and re-writing the copy to make it better. The larger your swipe file, the more copywriting practice tools you have in your collection.
How to Practice Copywriting Tip #5: Just Start Writing
The key to practicing copywriting is to just start writing. It's that easy! It doesn't have to be formal or professional copywriting. Any type of copywriting will do. Anything to get your copywriter brain some exercise and keep it growing and getting stronger. The more you copywrite the easier it will become. Here are a few ideas to get the creative juices flowing …
.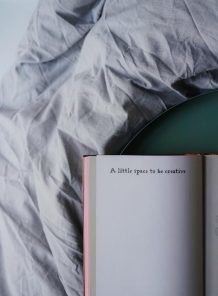 ●
Write a letter to your younger self and give advice. What would you do differently or change? List some ideas and then turn it into a blog.

●
Describe a memory of your perfect day. It could be the day you went strawberry picking with your grandmother and made homemade jam. Then, turn that memory into a magazine ad or a tv commercial. Write a killer headline and copy to sell the best jam ever created.

●
Map out a future vacation and write down all of the details. Then, practice writing a brochure to promote that travel destination.

●
Scour the Internet and find your favorite company. Re-write their about us page or their services page and make it sound even better.

●
Look around the room that you're in right now and pick any object. Maybe it's a pair of scissors. Then, write copy in the voice of the scissors and make them the best damn pair of scissors in the world and sell them to an imaginary audience.
As you can see, the world is your oyster when it comes to copywriting. You can be as formal or as silly as you want to be, but the point is that practicing copywriting is fun.
How to Practice Copywriting Bonus Tip: Find Friends
Everything is more fun when you have a friend. You can bounce ideas off one another, give each other more copywriting practice ideas or help each other find copywriting jobs. Earning money for copywriting is about as fun as it gets, especially if you love copywriting. The key is to not get stressed and just roll with it and remember copywriting should always be fun and come easily. And, like Mark Twain and so many others have reiterated over time … "find a job you enjoy doing, and you will never have to work a day in your life."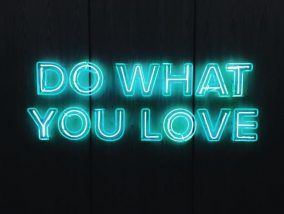 I know that's how I feel. Now, I enjoy helping others realize that same dream and reach their full potential as a copywriter. But I also understand that staying motivated is not always easy. One of the best things you can do is find copywriting practice friends. Join our copywriting community today to find your copywriting friends and start practicing today! For more copywriting practice ideas, read these helpful resources and check out my new online course.
.
.
.