What is Content Copywriting?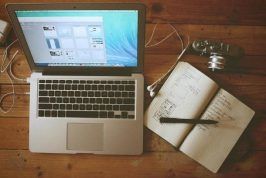 If you're a regular visitor to CopywriterBrain.com, then you may be somewhat familiar with the meaning of copywriting and its definition.
If you're new, don't worry.
We'll catch you up!
Regardless of where you're at in your copywriter knowledge, the most important thing to remember is that copywriting is multi-faceted and has many dimensions.
It's also important to remember that copywriters are superheroes and can write about anything.
All kidding aside, there is copywriting and marketing copywriting, and then there is content copywriting.
So, what's the difference?
The meaning of copywriting and marketing copywriting are very similar.
In its simplest form, the basic definition is using words to sell stuff.
Once you know this, you're well on your way to an exciting journey of learning even more about copywriting.
What is Content Copywriting? The Definition
Content Copywriting delves a little deeper.
Content copywriting is ultimately still using words to sell stuff, but your words have to provide more meaning. Instead of a few catchy words or headlines that grab attention, your content copywriting needs to dig deeper and make a more impactful connection with your audience.
Content copywriting takes your words and converts them into value. This perceived value is often free and gives the reader advice or teaches them a valuable lesson. Content copywriting nurtures readers, turns them into prospects and ultimately creates customers and repeat buyers.
It's not all about writing content. Instead, it's generating leads and building relationships for future sales. Another way to look at it is that content copywriting helps to drive traffic while copywriting helps to seal the deal and make the sale.
Examples of Content Copywriting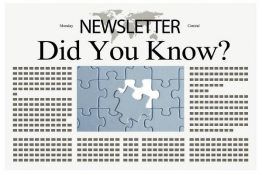 While copywriting and marketing copywriting tends to be short, attention grabbing and gets to the point quickly, content copywriting is typically long-form and more descriptive. Content Copywriting tells a story, teaches a lesson, and makes a connection. Here are some examples of content copywriting:
What Skills Do You Need to Become a Content Copywriting?
Many of the skills needed for copywriting also apply to content copywriting. The main difference is that content copywriting requires a slightly higher level of skills. Don't fret if you're not an expert. As long as the core skills exist, everything else can be learned and enhanced through further knowledge and practice. Here are some things to take into consideration when deciding if content copywriting is in your future:
❖
Must love and be good at writing.
❖
Have a grasp of basic grammar rules.
❖
Excellent research skills and the ability to learn about new industries quickly.
❖
Good at
multitasking
and project management and the ability to adhere to deadlines.
❖
Basic knowledge of SEO (Search Engine Optimization) to ensure content ranks high and is seen by potential prospects and leads.
How to Get Started in Content Copywriting?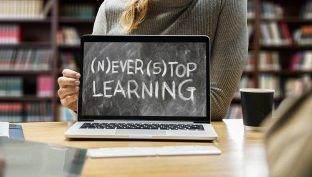 ❖
Stay committed and focused on learning.
There is a ton of information out there and much of it's free so take advantage.
Sign up for copywriting courses
and always keep that copywriting brain active. There is no such thing as too much information when it comes to learning how to become a content copywriter.

❖
Copywriting practice makes perfect.
The more you write the better content copywriter you will become. Dedicate time each day to practice and make it part of the daily routine.

❖
Find copywriting support. With anything in life, sometimes we just need to find a friend or someone in the same boat. A strong support system helps you gain knowledge and stay connected.

❖
Find clients. Gather samples of your work to create a portfolio that you can show potential clients. If you're just starting out, then you can always write for a fictitious company. Or, find content from a favorite brand and rewrite to show how your work is better. It just takes one piece, and it grows from there. Every time you write copy you can use it for leverage to impress more clients, gain testimonials. Once that seed is planted it will continue to grow.

There truly is a ton of information out there. It's almost too much, and it can seem completely overwhelming. That's why I developed the copywriter brain community to help content copywriters come together, share ideas, tell stories, give advice and create content that makes an impact. Please join us so that we can all learn and grow together. In the meantime, check out these helpful resources and my new online course and start your content copywriting journey today.